Cyber Safety Seminar for Parents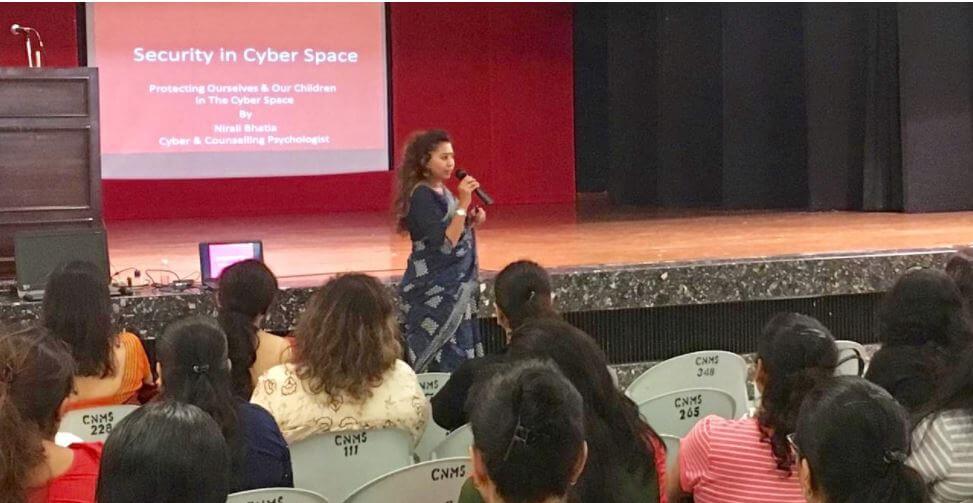 Parenting in Digital Age – Strategies and Prevention, Cyber Safety Seminar is a 2 hours, engaging, interactive and educative presentation about the reality of digital world and how it is impacting our children.
The digital wave has been one of the greatest challenges over the recent years, while dealing with our children. This 2-hour cyber safety seminar will educate and prepare parents to effectively manage their child's screen time, supervise their social media activity, protect them from cyber threats, and become more aware and involved parent.
Session highlights the latest trends amongst teenagers in cyberspace, the applications used and activities on social networking sites. It covers the trending crimes against children and teenagers like Cyberbullying, Trolling, Hacking, Online grooming and so on with the real life cases handled by our expert and experienced team. Lastly, participants will be provided with age appropriate techniques for parental support and control to effectively monitor and safe guard their children in digital world.
Real Life Cases
Our subject matter experienced team uses real life scenarios and cases, engaging videos and graphics to engage audience and communicate important information.
Up to Date Content
Our expert and experienced speakers deliver an eye-opening presentation that cover latest concerns and issues of cyber safety.
Mental Health Impact
Dangers in virtual world are often invisible and so are its wounds. Our Cyber Psychology experts highlight the identification and intervention techniques for handling cyberbullying victim and bully both.
Topics Include
Popular apps children and teenagers are using and what you need to know about them

Trending cybercrime against children and its psychological impact

Texting and Sexting trends amongst teens and its effects

Cyberbullying on social media and online games 

How to talk to your child about online safety

How to talk to your child about pornography

3 steps for Prevention 

Parental controls and privacy settings
Love from Parents who have attended our seminar